Obdam's Flowers
Establishment, clothing store and florist at 31 Seguin Street, Parry Sound, ON P2A 1B2, Canada. Please contact Obdam's Flowers using information below: address, phone, fax, email, opening hours, customer reviews, photos, directions and more.
Opening hours
| | |
| --- | --- |
| Monday | 09:00am — 05:30pm |
| Tuesday | 09:00am — 05:30pm |
| Wednesday | 09:00am — 05:30pm |
| Thursday | 09:00am — 05:30pm |
| Friday | 09:00am — 06:00pm |
| Saturday | 09:00am — 04:00pm |
Rating
1.67 /5
Based on 3 reviews
X
Photos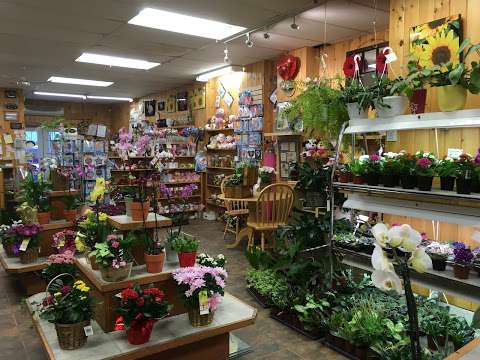 Reviews of Obdam's Flowers
L Di Added 2018-03-17

★ ☆ ☆ ☆ ☆

While I was happy with the staff's help over the phone when I placed my order, the customer service I received by the owner when I called back to inquire about an extra charge on my credit card bill was incredibly unprofessional and antagonistic. She tried to engage me in an argument and when I wouldn't be drawn in, she ended the call by hanging up on me. This extreme lack in professionalism is why I will not shop here again.

Chris Cristobal Added 2017-12-22

★ ☆ ☆ ☆ ☆

I went in to purchase a dozen Long stem roses for a friend. I ask if there were any envelope for a card so I can write a private note. I was told the last one was just used...and wasn't offered another option. Then I asked if she could wrap them beautify....how disappointed was I when the florist bunched them together and just added some greens...I'm not a fan of baby's breath so that was fine. I also asked if she would put those water tubes on the roses so they would last long..I was informed that they wouldn't last...in the tubes, then she said she would but them in some water...well a dirty plastic bag came out with water...do you really think I would present flowers in the manner? And finally I asked if the stems would be trimmed to be even them out. The long stem roses ended up being short uneven stem roses...I would Not recommend this florist. Sorry I paid a lot of money for them and all I walk out with were grocery store flowers.

Aleya Wight Added 2017-10-24

★ ★ ★ ☆ ☆

Pretty expensive but beautiful flowers.