Ontario Sea Kayak Centre
Establishment and travel agency at 6 Harmony Lane, Parry Sound, ON P2A 0B1, Canada. Please contact Ontario Sea Kayak Centre using information below: address, phone, fax, email, opening hours, customer reviews, photos, directions and more.
Opening hours
| | |
| --- | --- |
| Sunday | 09:00am — 04:00pm |
| Monday | 09:00am — 04:00pm |
| Tuesday | 09:00am — 04:00pm |
| Wednesday | 09:00am — 04:00pm |
| Thursday | 09:00am — 04:00pm |
| Friday | 09:00am — 04:00pm |
| Saturday | 09:00am — 04:00pm |
X
Photos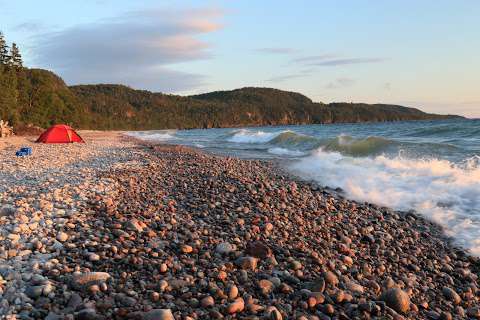 Reviews of Ontario Sea Kayak Centre
Mike Janzen Added 2018-10-13

★ ★ ★ ★ ★

I had a great experience when taking my level I and Level II paddle Canada course through Ontario Sea Kayak Centre. The organization is extremely well run. The staff and instructors were patient, helpful, extremely knowledgeable and passionate about sea kayaking. The prepared food was fantastic and OSKC goes the extra mile to help individuals and meet their different needs. Highly recommended.

S Lee Added 2018-10-11

★ ★ ★ ★ ★

Both daughters learned to roll or hand roll in first lesson! I thought this was impossible!

Al Quan Added 2018-10-07

★ ★ ★ ★ ★

A well organized organization that I would gladly provide references for both facilities and the instructors who work for OSKC. The owners are a pair that can't be beat.. Always eager to please and provide assistance where required. Their camping facilities are amazing if spending an overnight for any courses and a joy to be present. Even their dog Molly is a welcome addition to their facilities!!

Way to go OSKC!!!

Al

Joedy Ebert Added 2018-09-05

★ ★ ★ ★ ★

OSKC is what happens when exceptional skill and knowledge meet wonderful and passionate people. Everything you could possibly ask for in instruction, environment, adventure, and personality can be found right here. James, Dympna and their awesome staff will give you whatever it is you're after in the kayaking world - from beginner skills to tripping to the Greenland experience and more. Throw in some of the best locations in Canada for paddling and top notch outdoor meals (treats included) and you're in for the best time of your life. They`ve turned this hesitant self taught rookie into a confident and fully hooked paddler.

Kim Kilpatrick Added 2018-08-24

★ ★ ★ ★ ★

We had a most stellar day on the water. Gorgeous weather, clear water, fantastic kayak instruction, and awesome Fall colors.
About ontarioseakayakcentre.com
Ontario Sea Kayak Centre | OSKC | LearnToKayak.ca
Ontario Sea Kayak Centre (OSKC) is one of Canada's leading kayak instruction schools. We offer Paddle Canada certified kayak courses, guided trips, sea kayak expeditions...…